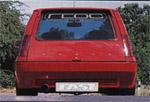 The news section keeps you upto date with club news, event info, new discount schemes and lots more.

The club Discount & Contact directory
| | | |
| --- | --- | --- |
| |    | The Club Discount & Contact directory is up and running and in need of your company submissions. Click on "contacts" to see recommended companies and to see which companies offer Club discount. You can also submit a companies details on that page. |
ND 2017 Frog Pod Retro Weekend Sat/Sun 17/18 June 2017

Join us on the club stand and fantastic day out at Santa Pod raceway! lots to see and do including camping and banter on Saturday night and a few drinks, then on sunday the club stand will be loaded with club cars, theres also pod show n shine, rocket car, food, drink, bands, displays, auto jumble, clothing and other things available

Please visit this THREAD for further information.
Problems RENEWING Membership?????

If anyones having problems renewing there membership please click below. You can NOW join if your a new member or RENEWAL if you were a Member before.

Please visit this LINK for further information.

see this announcement too
RTOC Club Shop !!!

See the all new club shop, if you are a member some great savings can be had on parts, tickets and merchandise



Take a look here.
The Wizard is back.....



| | | |
| --- | --- | --- |
| |    | The Wizard section contains archived Q&As from 2001 to 2016, and is ready to take questions once again... |